Originally from Tegucigalpa, Honduras, Killa Martí, Esq. arrived in the United States in 2004 as a student. She obtained a bachelor's degree in International Relations and  a minor in Economics from Augsburg University in 2008. Subsequently, Killa obtained her Juris Doctor degree from Hamline University School of Law (now Mitchell Hamline School of Law). in Saint Paul, MN.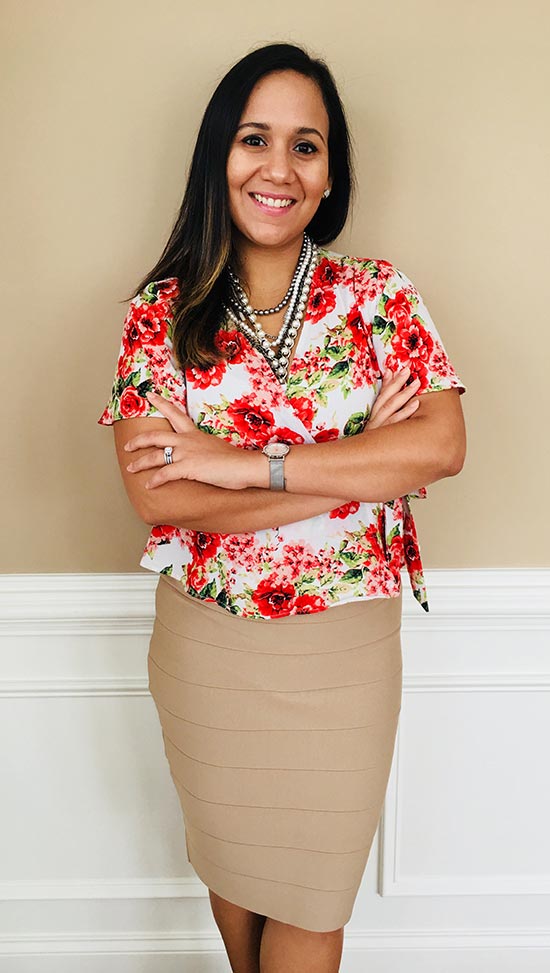 With the clear objective of working in the field of immigration, Killa took every opportunity to serve the immigrant population in the United States. She served in an internship at the Immigrant Law Center of Minnesota and was a volunteer for Civil Society, a nonprofit that works to help victims of human trafficking. She also completed a practicum at the law firm of Contreras Edin & Associates. Killa represented Hamline in the Inter American Human Rights Competition in Washington, D.C., and worked for the state legislature in Minnesota through its Minnesota Council on Latino Affairs. During this time, Killa also worked in the legal publishing division of Thomson Reuters, a global news agency and publisher. Upon graduation, Killa worked for the firm of Cole & Vondra, PLLC in Iowa City, Iowa, where she had the opportunity to litigate in the immigration courts of Omaha and Chicago. She also defended immigrant clients in the state courts of Iowa.
In the last five years, Killa has worked in Georgia, assisting the launch of the Immigration Services program at the nonprofit Lutheran Services of Georgia. During her time there, she worked closely with refugees and sponsors of unaccompanied minor immigrant children. In 2016, Killa accepted a position at Solano Law Firm, litigating cases before the Atlanta Immigration Court and the Board of Immigration Appeals.
Currently, Killa is the founder and Managing attorney at Marti Law Firm where she is dedicated to providing quality immigration legal services to motivated and invested clients. Killa is passionate about revolutionizing the practicing of law by running a client-centered practice that empowers, listens to, and cares for its clients.
In her free time, Killa spends time with her family and leads a low-income, volunteer-run legal clinic called Gospel Justice Initiative in the city of Clarkston, Georgia.
Killa is licensed to practice law in Iowa, Georgia, and immigration law all over the nation.